Hello,
I think it would be interesting to add a functionality allowing to create a SEND when creating an element of type identifier.
Here is a photoshopped image that represents the evolution that could be made: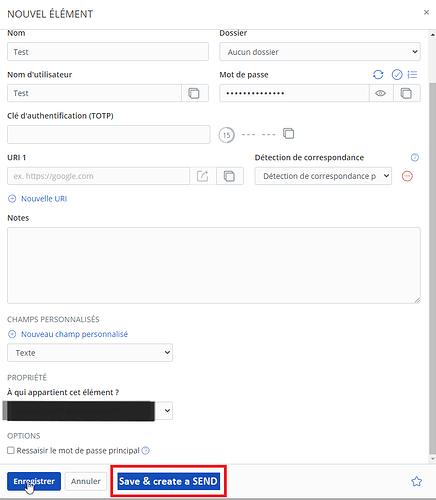 As you can see, I'm using french language (I hope this does not affect your understanding)
Indeed, it must be quite common that someone creates an item with a password and has to create a SEND to share the credentials to someone who doesn't have access to Bitwarden.
The text in the SEND and the different parameters available when creating a SEND could be set in a menu dedicated to the functionality. This would greatly speed up the process of sharing a password, especially for people who often use SEND.
Thanks.